For Foodie Fridays series this week, I am sharing my first Advent yummy dessert treat.
I do not have a sweet tooth but the kiddos all love this! So this is for those who love white chocolate and for those who loves things such as Milo Dinosaurs!
Ingredients:
- 1/2 can of sweetened condensed milk
- 2 teaspoons of vanilla essence (more if you are a vanilla fan)
- rainbow sprinkles / rainbow styles to add a dash of colour!
Steps:
1. Melt the white chocolate over low heat (do NOT bring to boil). Stir continously
2. Once it achieves a smooth runny texture (take around 3 - 5 mins only so do not walk away), remove from stove and fold in the rainbow sprinkles / stars
3. Place it in a well oiled baking tray / pot or use baking sheets (size will depend on how "thick" you prefer these pieces) and leave it to cool totally before placing in the fridge for it to harden. :)
A wonderfully
colourful

affair!
Guess who's a happy camper? :p
And voila! Here's our first Advent Holiday Treat!
Apparently, in many families, Fudge is a traditional candy / treat which is handed out. But in the Dutch holidays, chocolate letters

(as in letters of the alphabet)

are part of the Dutch holiday of Saint Nicholas (which is one the holiday sources for Santa Claus)*.
* Wiki: "Chocolate letters are a form of candy associated with the Dutch holiday of Sinterklaas (Saint Nicholas). Celebrants of the Sinterklaas celebration are traditionally given their initials made out of chocolate. Various sizes, types and flavours are available."
This post is part of an Advent Activities series which I am co-hosting with Jennifer where we aim to share on a daily basis the various activities we are doing as we lead into Christmas!
Hop on over to Jennifer's post as she shares with us her version of Chocolate Candy!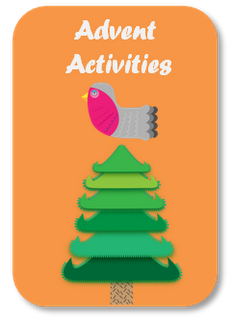 If you have any posts where you can share on the spirit of giving (gifts), joy of sharing (resources/tips/ideas) or the importance of loving (musings/parenting thoughts/values, etc.), please do link up!