I love Christmas wreaths. I like the many different variations and colours and I certainly love the meaning behind Christmas wreaths (read more below). I was pleasantly surprised that I was able to gather some basic materials to make our own last year. :) Here's a simple post to share!
The gathering list:
(The wreath frame and the wire grass garland were from Daiso. Ribbon and the decorative apple ornament were recycled from a present we received earlier)
Step 1: Loop the wire grass garland around the wreath frame
Dumpling did good, she worked quite hard looping it in and out
Next, loop a ribbon around it
Lastly, poke the ornament through and tada!
Looking pretty on our door!
The meaning of Christmas Wreath:
The shape of a wreath is a circle without any end, just as the same as God's love for us.
This activity is part of an Advent Activities series where my co-host Jennifer and I aim to share on a daily basis the various activities we are doing as we lead into Christmas!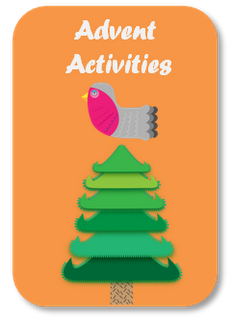 If you have any posts where you can share on the spirit of giving (gifts), joy of sharing (resources/tips/ideas) or the importance of loving (musings/parenting thoughts/values, etc.), please do link up and grab our badge!