Dumpling and I do a mixture of both religious and non religious activities so besides the biblical stories/readings, we also read other classics such as Polar Express. :)
I have been waiting for a new pack on this title having used others from other homeschoolers in the US for the past 2 years. So much so that when this pack came out, I shared the link at the start of Nov!!! :p
We basically borrowed the title from the National Library Board (tip: reserve in advance as a lot of these Christmas titles are taken up very quickly during this period) and we bought the DVD too.
Synopsis:
A Caldecott medalist winner, The Polar Express is about the story of a boy who has lost the belief in Christmas and in Santa. It also tells of his wonderful adventure on board the Polar Express to the North Pole to see Santa and his elves. :)
Since its release, more than six and a half million copies have been sold, and every December it faithfully reappears on national bestseller lists.
For the extension into our homeschool activities, I printed the activity pack here. The pack has a good mix of simpler activities for younger tots (e.g pre-writing exercise, colouring, size sequencing) as well as activities for older children as seen below (e.g. time telling and copy work)
We had a go on tracing (and then proceeded to spell them out phonetically) on another sheet provided behind this as part of the pack...
We did word hunt game (Dumpling really enjoys this game)
And there were other fun activities such as simple 1-on-1 correspondence using hot chocolate cup and marshmallows (perfect for introducing this to the younger kiddos - you can even use real marshmallows!) and this other spatial awareness game below
As an extension, Dumpling and I also built a vocabulary list on some of the key words which were punched out on the ticket by the conductor - "Lead", "Believe", "Learn", etc. Though not biblical, this story is quite a joy for the little one.
I will be sharing some other literature based activities which we are doing in the weeks to come. :)
Here's some additional links to share:
- The official site
- Games and Activities
- Free activity pack by Homeschool Share (some great pages for the older children, we attempted some pages before)
- Free activity pack by 3 Dinosaurs (good range of tot activities with pages on beginning sounds, tracing, math puzzles, etc.)
- Free Polar Express train ticket template
- Lastly, if you do not have the book or you wish for a read aloud video as you guide your child through the book, you can view a clip of Lou Diamond Phillips here. Activity pages are also available on the same page! Enjoy!!!!
This activity is part of an Advent Activities series where we aim to share on a daily basis the various activities we are doing as we lead into Christmas!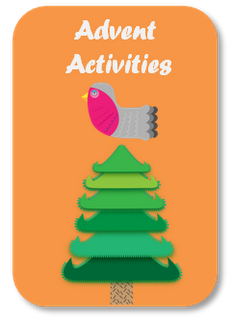 If you have any posts where you can share on the spirit of giving (gifts), joy of sharing (resources/tips/ideas) or the importance of loving (musing/parenting thoughts/values, etc), please do link up!